The Sum of Our Diversity
The collective skill set of our management team is a winning formula. Constructed from the combined expertise of shipping produce, an accomplished harvest/pack/cooler operations team, seasoned sales and service professionals and industry veterans, we are poised to expand the Coastline product offering to new levels of service, quality and professionalism.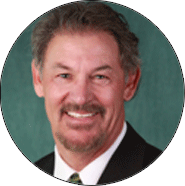 LARRY COX, Owner
Larry Cox cut his farming teeth on the family farm, favoring the pursuit of cutting weeds and thinning cotton over the more traditional pursuits of a 7-year-old! Progressing to driving tractors and irrigating, Larry went on to graduate from Cal Poly San Luis Obispo in 1980 with a degree in crop science.
After gaining hands-on experience with several family farms, Larry and his wife Tina started their own small farm in 1984, and now farm 3,500 acres in California's Imperial Valley as well as 2,000 acres in Mexicali. Larry's passion for the nurturing of the crop – from preparing the ground to seeding, planting and ultimately harvesting – often leads to a bittersweet farewell at harvest time.
A founding partner of Coastline in 1991, Larry oversees most of the winter vegetable production, and enjoys working with the tightly bonded Coastline team as well as his dedicated employees and the top notch growers who collaborate to meet the company's quality and volume commitments.
Larry and Tina's two adult sons, Travis and Thomas are continuing their parents' farming legacy. The family enjoys a shared passion for outdoor sports as well as Christian ministry at their local church.