In order to ensure a continual supply of leafy greens and vegetables throughout the year, Coastline transitions production of its line of commodities between six prime growing regions to leverage premium soil conditions and seasonal microclimates.
Huron
An integral component to lettuce supply, the Huron district provides transitional supply during the spring and fall.
Oxnard
Key celery transition area.
Imperial Valley
These districts produce top-quality winter vegetables from mid-November through March.
Mexico
Year round growing area.
Yuma
Winter growing region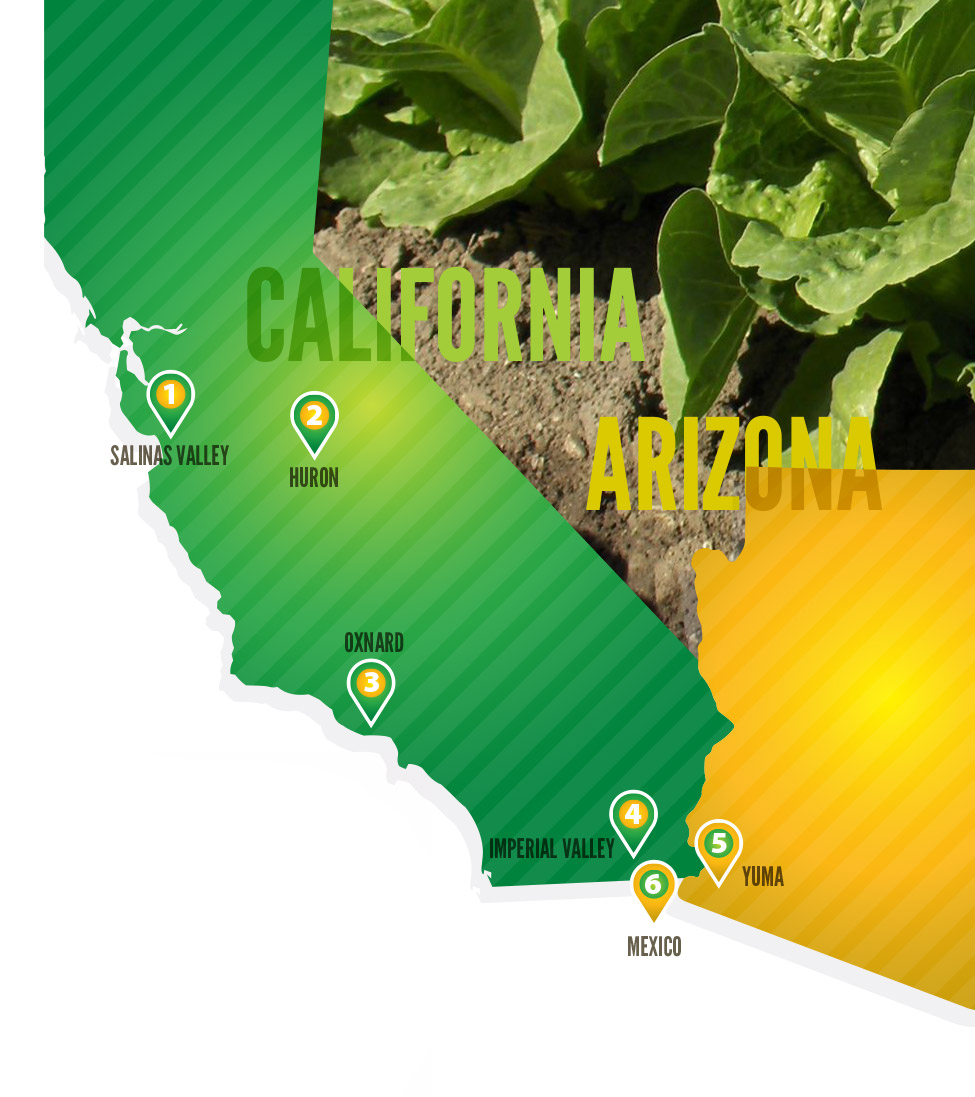 Our Facilities
Throughout six growing regions, Coastline Family Farms has invested in top of the line cooling/loading facilities to realize enhanced operational efficiencies and to meet your unique loading requirements and truck routes. Our devotion to innovation in the industry keeps our products fresher, longer.